HOW DO YOU SET UP A SELF-SERVICE LAUNDRY WITH PRIMER?
If you want to set up a self-service laundry, we have a lot to offer you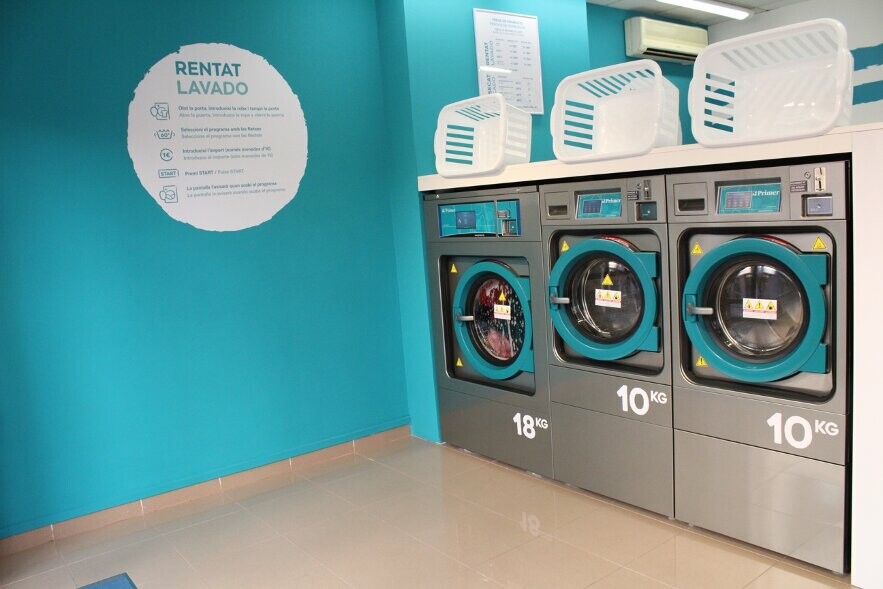 With Primer, setting up a self-service laundry is simple, convenient, fast and doesn't require a huge investment. You only need a small premises, more or less 25m2, and we will advise you about the machinery you need for the productions or about the dimensions of the premises. We offer you the design of the signage for free, so you have all of the support necessary with the designing and setting up of your laundry, and we accompany you throughout the entire process. This is one of our main brand values. If you place your trust in us to set up your business, we will offer you all of the advantages of a franchise, but without being one. Why not give it a go?
Advantages of the business model of a Primer 25 shop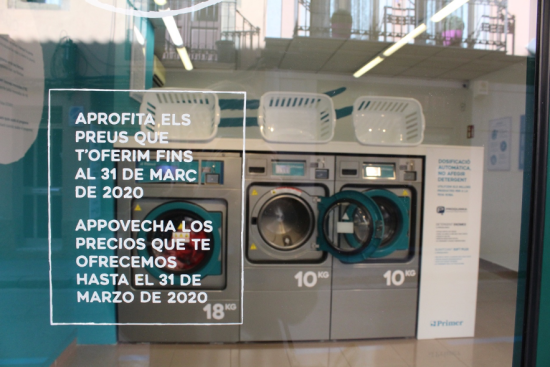 With our business model, you will enjoy numerous advantages that are worth emphasising:
Primer provides 3 fundamental advantages: the right to use the brand, all of the necessary training and support, and no charge for right of entry, advertising royalties or sales royalties.
Our Primer 25 shops are created and designed to work autonomously, without the need to hire staff, and with extensive opening hours, every day of the week, if you wish.
We will take care of the installation and all of the servicing of the laundry machines.
Consider that this is a business with a wide target audience and, even more so in our country's large cities.
Be clear that all of our machines are highly efficient and environmentally friendly. They are specially designed to optimise the annual consumption of water, energy and detergents.
This is a business designed to offer a great connectivity, enabling daily management from a distance (see models of machines with T2 microprocessor), through an automation system.
Finally, it might interest you to know that we will provide you with the design of everything regarding the graphics, marketing and advertising of your laundry, so you can send it to your printer and adapt it according to your needs.
What more could you ask for?… Don't hesitate a second longer!
If we have convinced you, contact Primer and we will send you all of the detailed information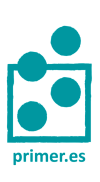 If we have convinced you and you would like to contact our sales department, you just need to complete the form that you will find on this website, call us on (+34) 93 812 27 70, or send an email to info@primer.es. We will get back to you as soon as possible, we will look at your project and turn it into reality. It's that easy!