What do the PRIMER BOX modules offer you?
PRIMER offers a system of transportable modules, fully equipped and with different configuration options. It allows the
creation of personalized laundry establishments for each client.
» Gas Stations / Service Areas
» Car wash tunnels
» Mining or oil fields
» Public car parks
» Supermarkets
» Campsites
» Investors
» Military
» Laundries
» Eventual
» Natural disasters, fire zones
» Massive events
Select the configuration options that best meet your needs.
Container Dimensions:
3 or 6 meters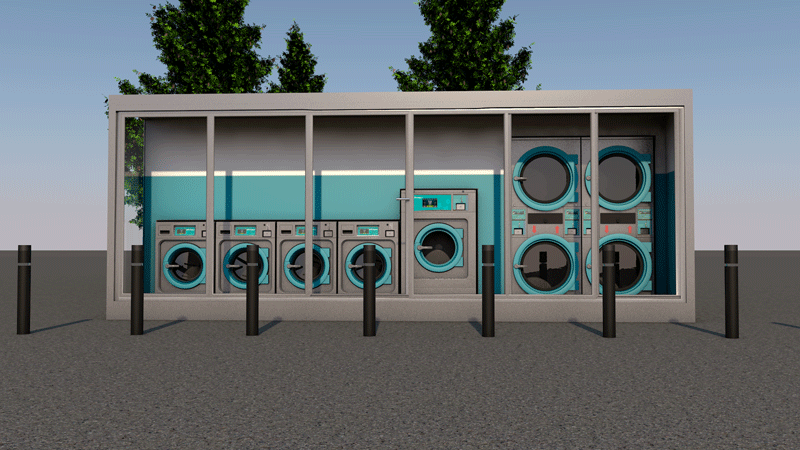 The standard module is designed to be very light, with a front that allows you to see the elegance of its interior.
Professional washers and dryers
Industrial washers and dryers
Camera sytems
Light signs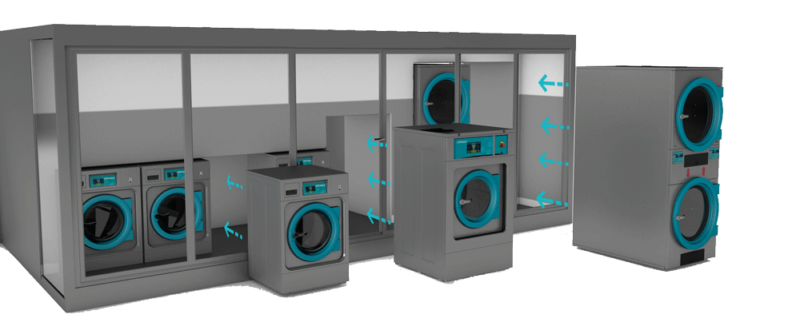 YOUR MOBILE LAUNDRY,WITH THE LATEST TECHNOLOGY

Primer machinery has been designed with the most advanced technology to guarantee the most efficient processes in terms of saving water, energy and chemicals.

In addition, IoT connectivity makes remote management and telemetry of machinery, business control and multiple advantages for technical service available to everyone.

WOULD YOU LIKE MORE INFORMATION ABOUT THIS PRODUCT?