Machines for dry cleaners and laundry businesses designed to optimise all of the processes involved in their day-to-day tasks
We have an extensive catalogue of machines for dry cleaners and laundry businesses
As a leading company in the design and manufacture of machines for dry cleaners and laundry businesses, in this post we will provide a short summary of what we can offer you in general, with the aim of optimising and improving all of the processes that are carried out in these types of premises, in terms of quality, energy efficiency, work safety or connectivity.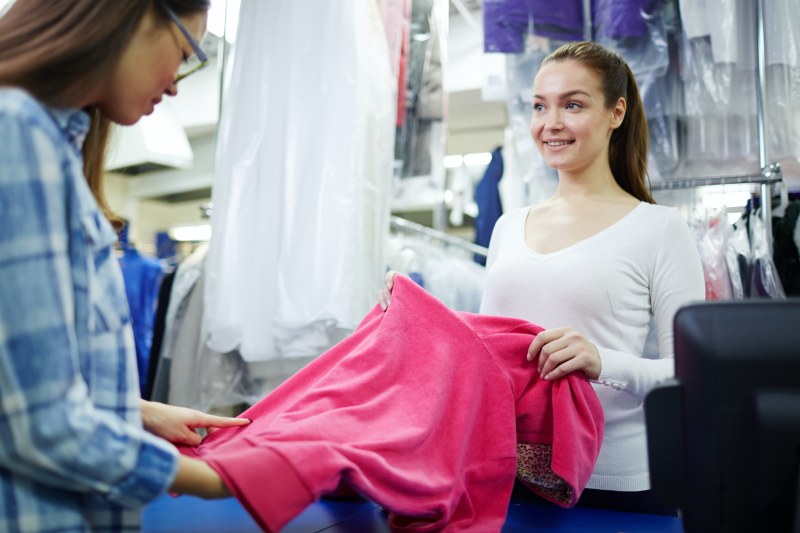 We will start with our wide offer of professional and industrial washing machines;the professional line of washing machines is designed to meet the needs of a long list of businesses, at a more affordable price than the superior and industrial models, but with practically the same features and with components of the best quality.
Then we have our line of low, medium and high speed industrial washing machines, with capacities ranging between 11 and 90 Kg, and with a series of characteristics that, in a short time, have turned them into advanced and leading models on the current market.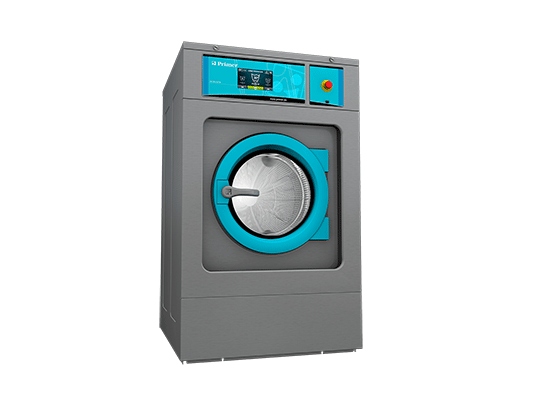 The most notable thing about the two lines, both the professional and industrial, is the fact that we have installed the new T2 microprocessor as standard.
This touch programmer gives our washing machines a series of much more advanced features than the previous model.
It enjoys a 4.3" or 7" touch screen depending on the model, it can be configured in 37 languages, it has a large touch screen where tutorials can be shown to users, it has 8 standard dosing signals, eco-friendly programmes, traceability control of each wash…
But if we have to focus on highlighting specific strengths for dry cleaners and laundry businesses, it is worth placing at the top of the list that it has a microprocessor prepared to work with Wet Cleaning – professional cleaning programmes which, unlike traditional dry cleaning, avoid the use of chemical solvents and detergents such as tetrachloroethylene-, helping these businesses to work much more sustainably and practically without generating any waste that is harmful to the environment.
Moreover, one of the factors that characterises our brand is the fact that all of the models enjoy a high G factor – of 450, 300 and 200 depending on the speed and line-, as well as an automatic water and detergent adjustment system.
They can also be connected to a water recovery tank, which achieves an annual saving of water and detergent of up to 70%.
Machines for dry cleaners and laundry businesses: now it's the turn of our latest generation industrial dryers
We have aimed to launch models that respond to the needs of an increasingly demanding market, knowing that, due to the current situation, it is essential that all of the processes inside a laundry business are carried out by machines that guarantee the highest levels of cleaning, disinfection and quality possible.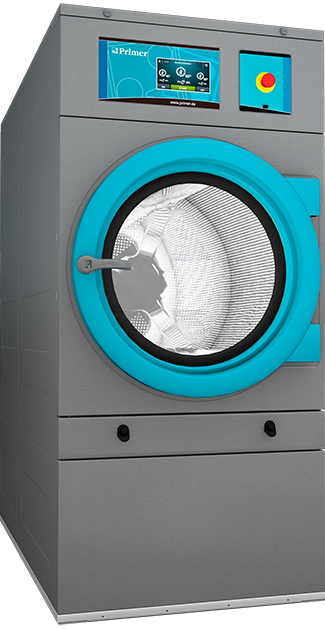 In terms of tumble dryers, we also have a professional and an industrial line, with models of a single drum, double drum or that work using a heat pump.
In line with our strong commitment to the research and development of industrial laundry machines that are more respectful to the environment, sustainable and efficient, we are proud to be able to say that we have produced a line of industrial dryers with extremely high levels of drying quality and energy efficiency.
The incorporation of the new T2, as well as its axial-radial air flow system, its double glass door, or the fact that it does not require an external steam outlet, make it one of the most efficient models on today's market.
From 11 to 80 kg, they have an air recovery system, a system to control humidity, thermal insulation, features related to connectivity and the option of using Wet Cleaning programmes, among other advanced features.
Another type of machine for dry cleaners and laundry businesses: our wall or high output calenders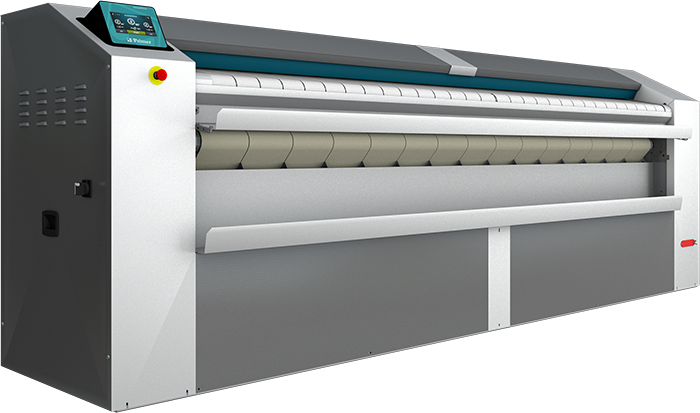 We cannot forget to show you our wide range of wall and compact calenders, specially designed for all dry cleaners and laundry businesses that have to process significant quantities of flat linen each day.
From the smallest models of 180 and 200 mm to those of 650 mm, or the high output calenders, all of them are perfect for optimising and improving the ironing tasks of these types of businesses.
They are designed to offer excellent rates of productivity and efficiency, thanks to their advanced features and the incorporation of the new T2.
We also have an extensive catalogue of finishing machines: steam generators, ironing tables, pneumatic presses, mannequins, finishing cabinets, spotting tables…
To make an enquiry, request technical advice or a detailed quote, you just need to call by telephone on (+34) 93 812 27 70 or send an email to info@primer.es. 
You can also complete the form in the contact section and one of our sales representatives will call you straight away. Let's not waste any more time!