Do you want to buy latest generation industrial laundry equipment?
Industrial laundry equipment designed according to 4 concepts: high performance, efficiency, ergonomics and connectivity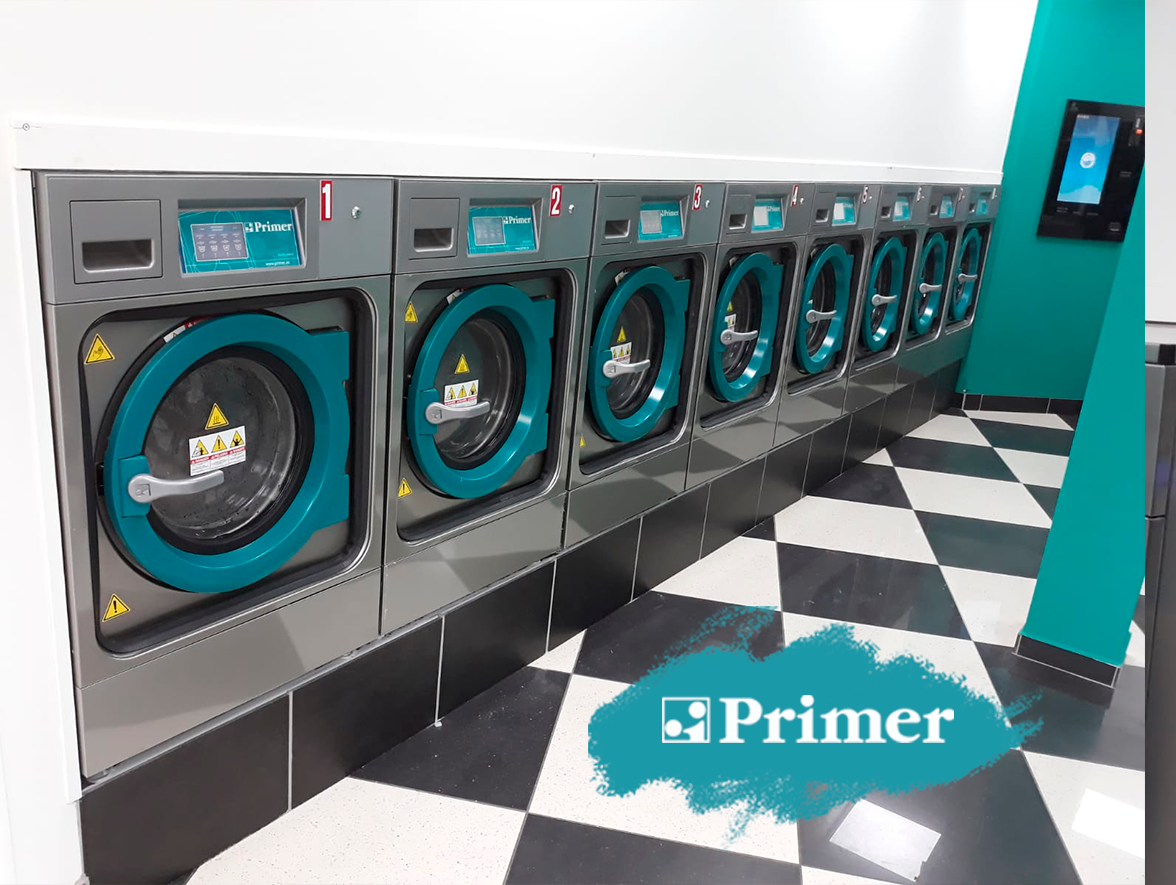 At Primer, we manufacture and develop industrial laundry equipment with the most advanced features, the highest possible degree of energy efficiency, a high connectivity and versatility, but always bearing in mind that this equipment should be characterised by its ergonomics and for not requiring large maintenance tasks.
We have a wide range of industrial washing machines, of high, medium and low speed. We have also developed a special line of machines with a sanitary barrier, designed for hospital environments and white rooms, places where an exhaustive control of environmental parameters is necessary, as well as preventing the cross contamination of dirty and clean clothing.
Furthermore, we have also designed a complete range of industrial driers with a drum, double drum or even, some more efficient models that work using a heat pump. 
It is also worth highlighting that we have water recovery tanks, which are simple to install and designed to connect to our washing machines with a view to optimising the yearly consumption of water and detergent, up to 70%.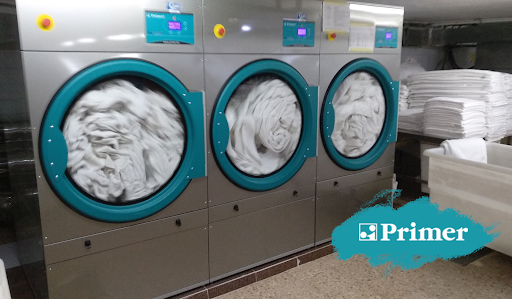 Other industrial laundry equipment from our extensive range
Another or our business lines is industrial ironing equipment, with an extensive range of calenders designed to optimise the productivity of the finishes in any laundry, the superior models are capable of processing up to 2300kg of flat clothing per day: sheets, tablecloths, household linen…
But that's not all; we also have steam generators, ironing tables, ironing cabinets, mannequins…
One of our great values is knowing how to adapt to the needs of both large and small laundries, finding machines and solutions which are practically tailor made for each customer.
Finally, we can also provide you with all types of transport trolleys for industrial laundries.
If you would like us to advise you about our industrial laundry equipment…
If you need us to answer any questions or you would like to receive a direct and personalised service, contact us without any obligation. We know that industrial laundry machinery, apart from being a considerable investment, can generate certain queries if you don't understand the features or applications of each machine in detail.
Call us on (+34) 93 812 27 70; send us an email to  info@primer.es or complete the form that you will find on this website.
We will get back to you as soon as possible with all of the answers you need, as well as the solution and equipment that best meets the requirements of your laundry.
Choose us and you will be choosing the laundry of the future. Don't forget it!