A washing machine especially designed for the washing and care of mops
Hostelry washing machine: optimum washing of mops, total disinfection and energy efficiency
At Primer we firmly believe that our work consists of satisfying the needs of all companies that require the maximum level of hygiene and disinfection in all of the processes related to the laundry, throughout the course of their working activity, such as for example, companies from the service sector, hotels or restaurants.
In this post we will analyse and explain in detail the reason why it is important to rigorously look after mops day-to-day, as well as everything that we can do as manufacturers of industrial laundry machinery, to optimise and improve the daily washing process of mops.
Our line of professional washing machines has been designed to satisfy the washing needs of a wide range of different businesses: campsites, gyms, hairdressers, hotels, restaurants, hostels…
But, what we would like to highlight is that this is an ideal line for hostelry, with advanced features and a high degree of energy efficiency, whilst also being a washing machine with one of the most reasonable and competitive prices in the current market.
In hotels and restaurants with constant volumes of work, having your own laundry area can provide great value, both for the company and the customers or guests.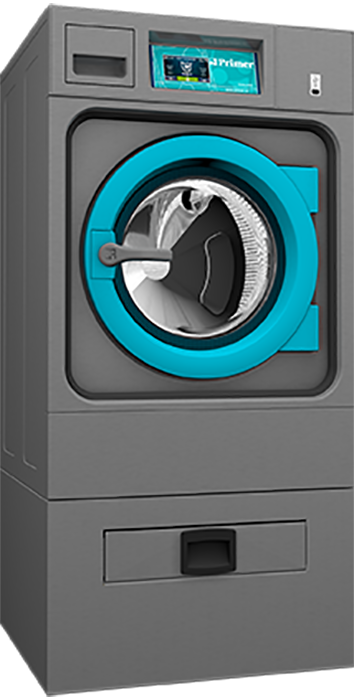 In terms of washing mops, the design of the drum of our washing machines is specially created for it and, thanks to the incorporation of the new T2 microprocessor, the movements of the pump, the traceability and all of the data from each washing cycle can be fully controlled.
Furthermore, the spin speed of these machines has been designed not to damage the mops, extending their use life considerably. We can also complement it with a special platform for mops – a drawer with a filter that traps the dirt and dust from the mops, situated at the bottom of the washing machine, just underneath the drum – which optimises the entire process and completely eliminates external agents.
In addition, this washing machine enjoys highly advanced features in terms of energy efficiency including, for example, a high G Factor of 450, a manual indication system of the load weight or an advanced water and detergent saving system, as well as the option of using Wet Cleaning programmes, among others.
Optimising the finishes and ironing will exponentially increase the profitability of your laundry space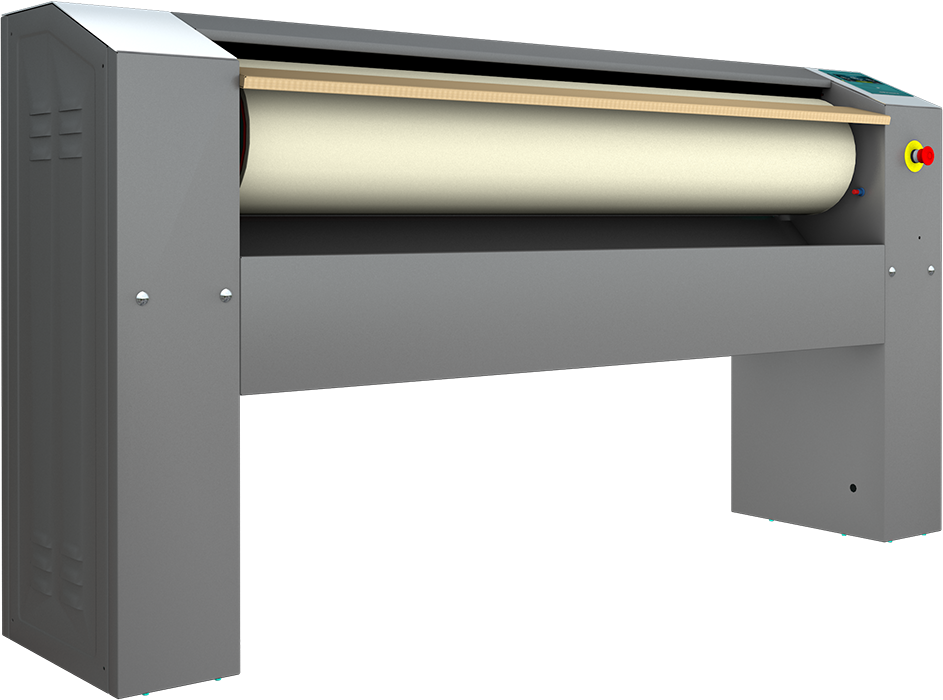 To complete our professional line of machinery for the hostelry sector, we cannot forget our calanders for hotels and restaurants, that will help you to improve, perfect and optimise the finishes of all flat linen and service linen of your restaurant or hotel.
Simple, reliable, robust and affordable. These are the words that we believe define them perfectly, they are the ideal choice for those establishments that do not require large outputs and in which, however, the level of investment is something to bear in mind. They are easy to use, compact and do not require a large amount of space.
Ask us for more information and request a detailed quote to buy your hostelry washing machine for mops
If you would like one of our specialist technicians to call you to discuss our line of hostelry washing machines for mops or our calanders for hotels, don't hesitate to contact us by completing this form.
You can also call us by phone on (+34) 93 812 27 70 or send us an email to info@primer.es. It's that easy!
On our website, you will see that we have an extensive range of machinery for hostelry laundries; finally, we would like you to take a look at our finishings section where you will find all types of special machines to achieve the best quality finishes. Never forget that the details make the difference in a restaurant or hotel. Don't you think?