EXCELLENCE industrial tumble dryers, efficiency and innovation
At PRIMER we are committed to the manufacture of efficient laundry machinery, for the overall saving of energy, water and chemicals, investing in the latest technology for this purpose.
In this article we would like to introduce you to our new EXCELLENCE range of industrial tumble dryers, ranging from 11kg to 80kg capacity. They are the most innovative and efficient on the market and represent a true revolution in the world of industrial drying.
Our principles of constant improvement in technology result in a variety of technical advances and EFFICIENT performances.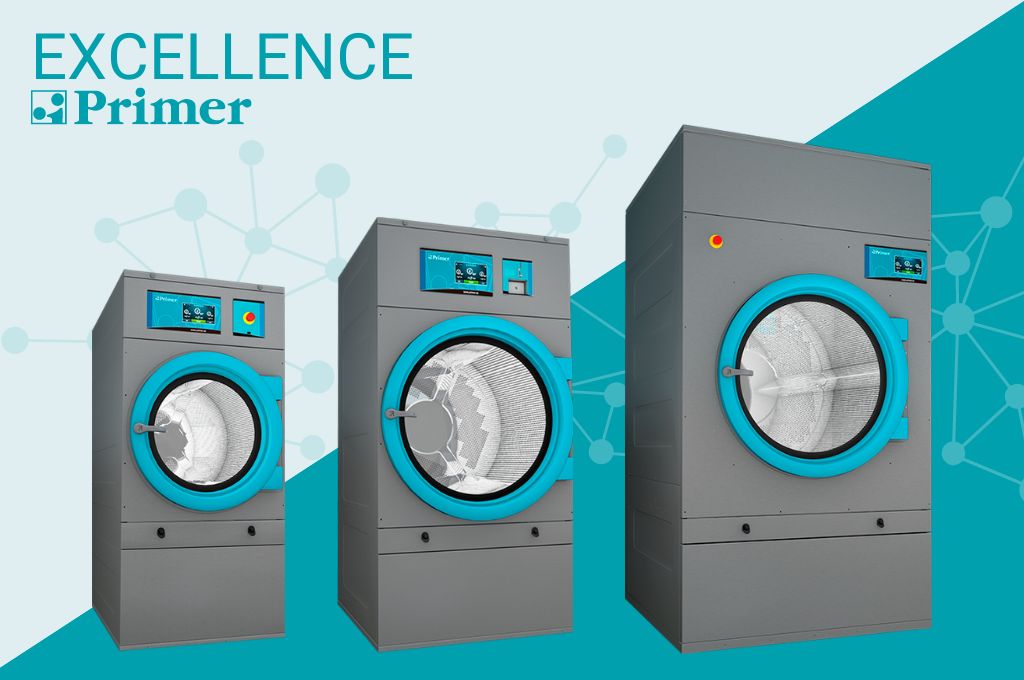 Below, we would like to highlight the most relevant features, all of which are standard:
SMART DRY 

Intelligent humidity control, which adapts the drum speed to the humidity level at each stage of drying.
THERMAL INSULATION

Insulated panels throughout the air circuit and double glazing on the door to prevent heat loss.

AIR RECOVERY SYSTEM

Air recovery system for greater energy efficiency.
FULL AIRFLOW

Optimised full axial-radial airflow.
In addition, they have the new sliding door option (45kg-80kg models) ideal for optimising space and improving comfort.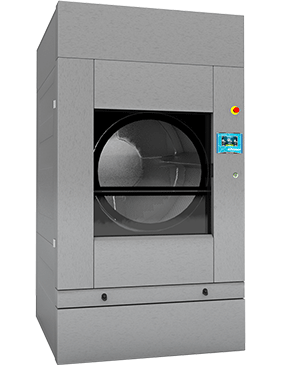 Connect your tumble dryer to the future 
Now all our tumble dryers in the EXCELLENCE range are ready to be connected to the IoT easily and free of charge, read on to discover all the benefits of connecting your machinery to the cloud:
Laundry management:  

Programme and drying phase management.
Configurable statistics, cycles performed, revenue (Coin), errors, productions, workload reports, etc.
Creation of daily, weekly, etc. reports. Sending of information and statistics by email.
Telemetry: storage and access to all the data and signals from the machines for later use and consultation (times, temperatures, errors, speeds, etc.). Very useful for users, technical services, chemists, etc.
Machine configurations
Remote desktop
Geolocation

Technical service 

Access to manuals, exploded views, electrical diagrams, etc.
Notification and error sending configuration.
Management of interventions and reports.
In conclusion, with our EXCELLENCE industrial dryers, you can be confident that you are getting the best industrial drying technology available on the market. That's why we can say that our dryers are a smart and long-lasting investment for any laundry business that wants to achieve excellence in its services.