Calender with folder for hotels: autonomy, productivity and efficiency are concepts that define our machinery
Call calenders of 500 and 650 mm for laundries that need to process large amounts of flat linen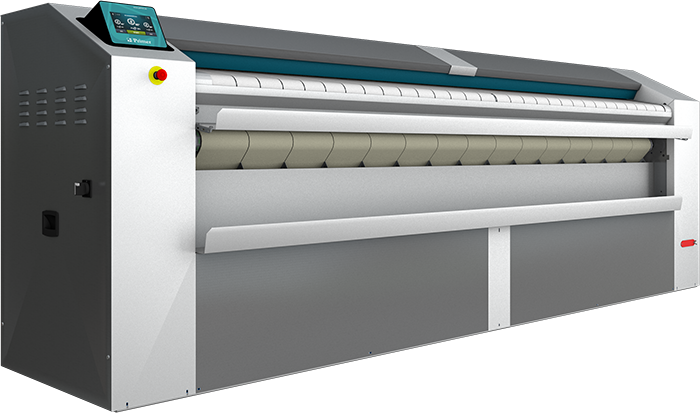 The new range of latest generation wall calenders, from our catalogue of machinery for industrial laundries, has models created and designed to offer high productivity, along with high levels of energy efficiency. It is a highly profitable and necessary investment for all those companies with services or spaces devoted to industrial laundry, that need to process large quantities of flat items each day, such as hotels, hospitals, nursing homes…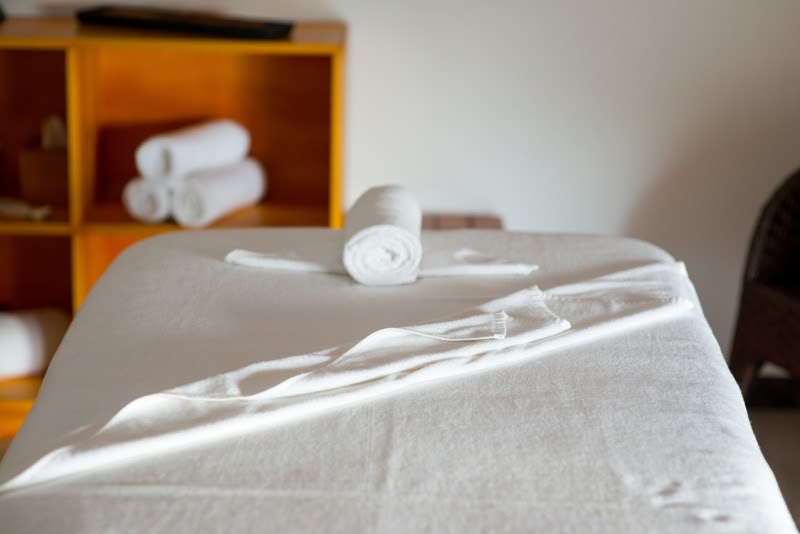 If we focus on the hotel sector, it is clear that this type of machinery provides a long list of advantages to a hotel's laundry.
These businesses usually have to wash, dry and iron large quantities of sheets, pillows, curtains, towels…, so having one of these calenders with folder for hotels can make all of the day-to-day tasks of ironing easier, improving the quality of the finishes and, as a result, the satisfaction and wellbeing of the guests.
A calender with folder for hotels with advanced features will mark a before and after in the laundry of your hotel
The c-200/50 / c-260/50 / c-330/50 wall calenders have features designed under strict energy efficiency criteria, with a very good heat conduction thanks to the material and thickness of the roll; they incorporate an automatic stop system at 80 °C or a radiant gas fired burner that guarantees an increase in production of 25% both in terms of time and energy.
They are tremendously versatile machines that adapt easily to places with a high elevation and can be complemented with an integrated lengthways folder – with or without the option of rear exit -, a factor that guarantees a greater optimization of time and resources in laundries with large volumes of work.
They are also characterized for hardly requiring any maintenance, they have a fume vent and a comprehensive technical menu: statistics, self-test, data recovery for technicians and maintenance, remote communication…
But one of the most significant new developments is the incorporation of the new T2 microprocessor which, as well as marking a turning point in terms of connectivity and practicality, has a large touch screen, can be configured in 38 different languages and has pre-set eco-friendly and efficient programmes, in addition to being able to load your own personalized programmes using its USB connection. Thanks to its powerful software, it also enables an exhaustive control of traceability to be carried out as well as data analysis of each cycle in real time.
A robust machine, with panels made from stainless steel, Nomex feeding and ironing belts – which have a high resistance to high temperatures -, and with the option of installing a chrome-plated and anticorrosive roll, that usually has a longer use life.
Optionally, a smart humidity control, high production system or rear exit can be installed.
An industrial ironing machine that will mark a turning point in your laundry; let there be no doubt about that.
Request information about our wall calenders without any obligation whatsoever 

For any queries or questions regarding our calenders with folder for hotels, you just need to contact us using the contact form that you will find by clicking this link.
If you prefer, you can also call us by telephone on (+34) 93 812 27 70 or send us an email to info@primer.es.
We have an extensive catalogue of industrial laundry machinery, with washing machines, tumble dryers, and machines for ironing and finishes with the best features. Take a look at everything we can do for your hotel and laundry!