MEDIUM SPIN WASHERS: TS-11, 14, 19, 26 T2
Industrial laundry washing machines: efficiency, connectivity and washing quality
Here we are introducing a medium speed industrial laundry washing machine with advanced features of connectivity, energy efficiency and high productivity. It also offers the best quality possible in each wash.
Thanks to the incorporation of the new T2 microprocessor, we are looking at a washing machine which is ahead of its time. It has a large 7" touch screen allowing you to display illustrative videos with specific instructions about processes, it can be configured in 37 different languages, so it is accessible and easy to use for users throughout the world.  It also includes software for uploading customised programmes, in addition to those that come as standard, and has a total of 29 pre-loaded programmes and 8 standard dosing signals.
On the other hand, we must also mention that we have launched machines onto the market that are capable of being controlled via the Internet of Things (IoT), with all of the advantages that this brings with it for owners and for us as a technical support service. For example, you will be able to carry out an exhaustive control of the traceability of each washing cycle from your mobile device. This is extremely useful in an industrial laundry.
Below, we will list the features and strengths of this industrial laundry washing machine.
Nuestra nueva gama de lavadoras profesionales para 2021 | www.primer.es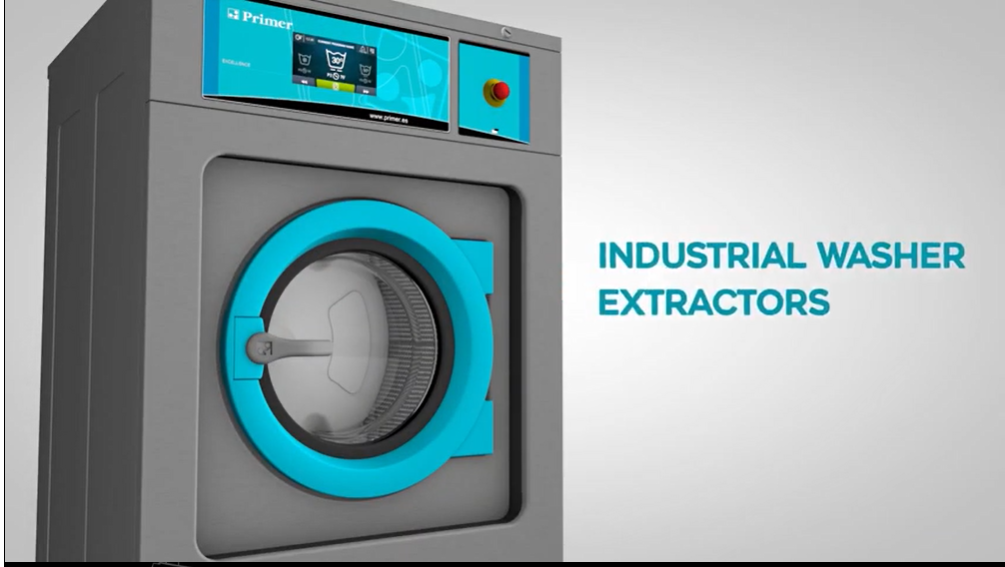 Nuestra nueva gama de lavadoras profesionales para 2021 | www.primer.es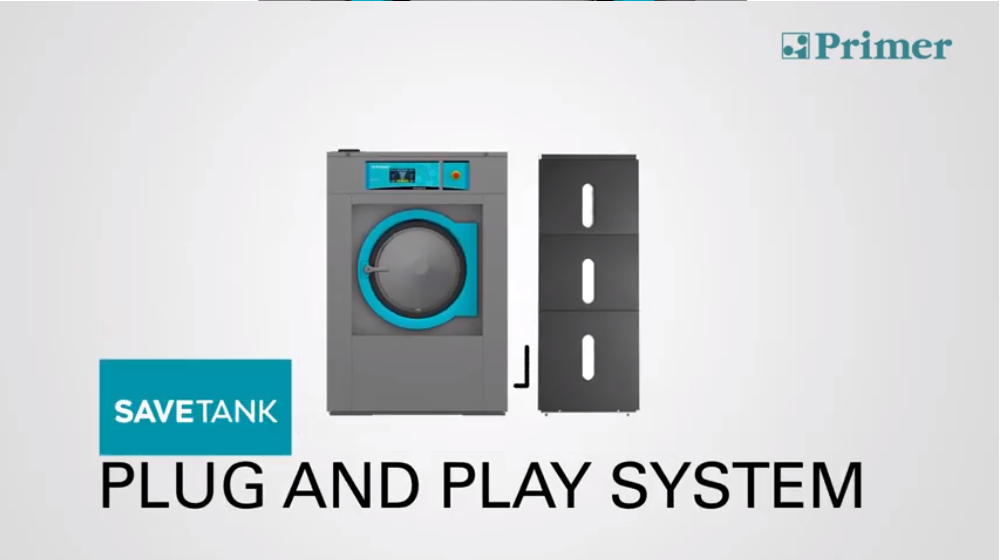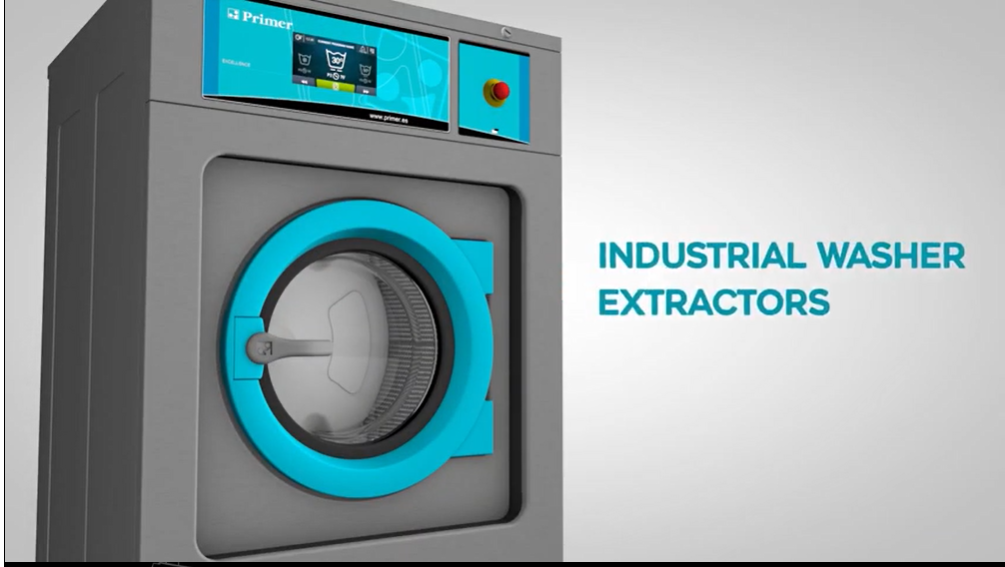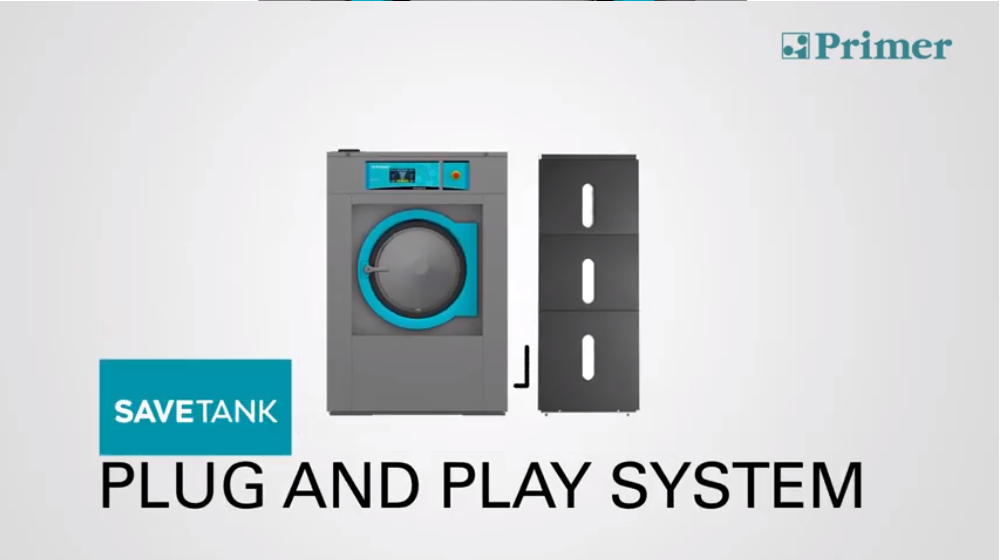 T2 CONTROL: a microprocessor with advanced features
7" programmable and easy to use touch screen
29 pre-set programmes
USB connection. Includes pc software for programming, traceability, data analysis…
On-screen videos (adverts, instructions)
37 languages
8 standard dosing signals
An abundance of connectivity thanks to PrimerLink
Remote technical assistance
Laundry management: OPL and self-service
Remote payment
Guaranteed washing efficiency
Smart weighing system
Optimal KG
Prepared for connection to SAVETANK water recovery tanks
Low water consumption
A washing machine characterised by its versatility
Custom-made with a high degree of personalisation
OPL<>Coin / Token
Electric <> Hot water
Drain valve <> Pump
Washing machine prepared to work with Wet Cleaning
Ergonomic and low maintenance
Larger door diameters: Ø373 (TS-11/14) and Ø460 (TS-19/27)
Easy door opening and closing
Folding panel with easy access to all of the component parts
Equivalent parts for all models: engine, contactors, electronic parts.
Technical menu: traceability, fault diagnosis…
Other interesting features of this industrial washing machine
Exterior unit in grey skinplate
Drum and tub in AISI 304 stainless steel
Detergent dispenser with 4 compartments
Imbalance control using an inverter
Loading aid system
CB, WRAS and EAC certifications.
ETL Option
Double drain for TS-19/27
3" external double drain
Draining valve normally closed
Recirculation of the washing water
Card with 6 extra dosing signals: total of up to 14 signals
NEW Dosing pump kit DQ-2
Printer
PrimerLINK communication
Silicone door seal
Door with reversible opening
Tropicalised model: protective board
Steam kit to turn the heat from an electric machine or hot water into steam
Exterior unit in AISI 304 stainless steel
Front panel in AISI 304 stainless steel
Anchoring base
Maritime voltage 440 V III 50/60 Hz
Self-service kits: payment centre, token machine, wallet…
Timed door opening
WOULD YOU LIKE MORE INFORMATION ABOUT THIS PRODUCT?