HEAT PUMP DOB 11-17-23 OPTIMA
A heat pump tumble dryer which is characterised by its versatility, efficiency and an exceptional drying quality
This is a heat pump tumble dryer with excellent features, designed under strict energy efficiency criteria, which is characterised by its ergonomics, versatility and high quality of drying. It includes the new T2 as standard, is prepared to work with WET CLEANING, and is easily convertible from OPL to self-service. Below, we will show you in detail the features of this industrial clothes tumble dryer. 
Novedades en nuestras secadoras con bomba de calor para 2021 | www.primer.es
Novedades en nuestras secadoras para el 2021 | www.primer.es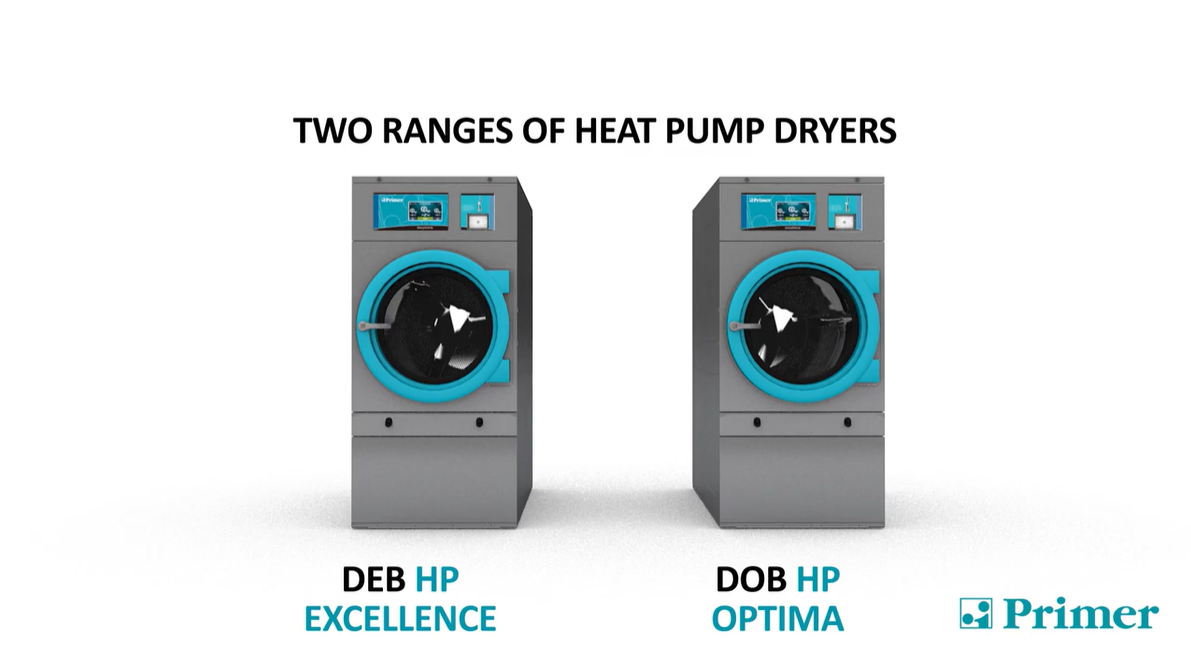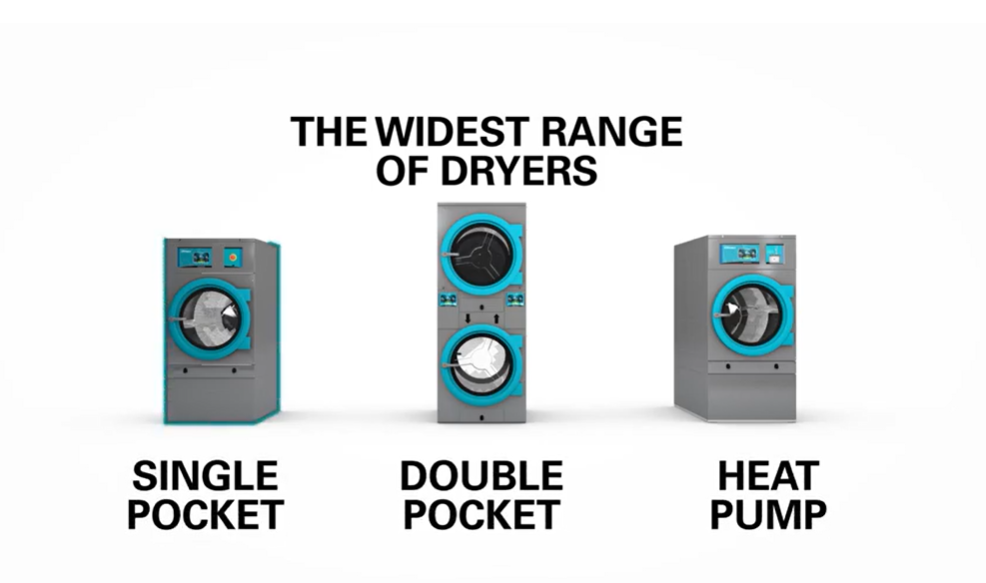 4.3", programmable and easy to use touch screen
USB connection. Includes pc software to programme, tracking, data analysis…
On-screen videos: advertisements, instructions (useful for self-service)
37 languages
Reverse-tumble as standard
Stainless steel drum as standard
Frequency inverter as standard
DUAL AIRFLOW- axial-radial air flow system.
Large fluff filter
Remote technical assistance
Laundry management: OPL and self-service
Remote payment
Bespoke – Customisation
WET CLEANING
OPL > self-service – The standard OPL dryer convertible to self-service version
Stainless steel filter draw
Large diameter door
Reverse direction when door is opened
Folding panel: easy access and ergonomic
Technical menu: statistics, data recovery for after sales service, software updates…
Skinplate grey, inox effect unit
Transmission through a  gear-motor.
SOFT DRY – drum with embedded perforations.
COOL DOWN – cooling at the end of the cycle.
Does not require an external vent.
Low energy consumption.
Water for cooling that can be reused to wash
EC approved
SMART DRY: smart humidity control. With temperature control in the air inlet of the drum
Double glass door
Reverse opening door
Integrated fire protection system.
New dosing – spraying system
Printer
Primerlink communication kit
Unit in AISI 304 stainless steel
Front panel in AISI 304 stainless steel
Wooden packaging
Maritime voltage: 440V III 50/60 Hz No N
WOULD YOU LIKE MORE INFORMATION ABOUT THIS PRODUCT?